John Lapraik 1727 - 1807
John Lapraik was an amateur poet who lived near Muirkirk, Ayrshire in the south west of Scotland during the 18th Century.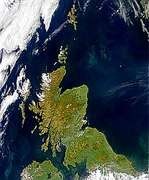 John Lapraik had a long and eventful life, starting as a relatively wealthy farmer and then losing his money in a Bank crash and enduring a spell in a debtor's prison.
John Lapraik's book of poems are interesting for their content - casting light on what it was like to live in Ayrshire in the 18th Century - but his venture into publishing never enjoyed any commercial success.
This site also includes extracts from the published work of James Maxwell (a contemporary of both Burns and Lapraik) who did not approve of them or the values they represented.
Maxwell describes (with some delight); the fate of Lapraik's books in the following terms:
For some devoted theirs unto the flame;
Bumfodder also others made of them.
Some turn'd to dung, and others they were burn'd,
And so to dirt and ashes all were turn'd.
In fact, a very small number of copies of John Lapraik's book "Poems on Several Occasions" have survived.
The Poems and Songs of John Lapraik
Robert Burns, Scotland's most famous poet, published a total of three "Epistles" to John Lapraik ("an old Scottish bard") which are well known.
John Lapraik's book of Poems and Songs was published in 1788 by John Wilson of Kilmarnock, two years after his friend Robert Burns had had his first volume of poems published by the same printer to great critical acclaim.
He is referring to Robert Burns when he declares that he had no thought of giving the world his "dull, insipid, thowless rhyme."
Till your kind muse, wi' friendly blast,
First booted up my fame,
And sounded loud thro' a' the wast
My lang-forgotten name.
and in the Preface he explains his motivation for publishing his work:
..in consequence of misfortunes and disappointments, he was, some years ago, torn from his ordinary way of life, and shut up in Retirement, which he found at first painful and disagreeable. Imagining however that he had a kind of turn for Rhyming, in order to support his solitude, he set himself to compose the following Pieces…
Although he doesn't expressly mention it, the public would be likely to have know that Lapraik had been imprisoned for debt following the collapse of the Ayr Bank a few years earlier and it would have been obvious that the publication was done in the hope that it would be a commercial success and that he might regain some sort of financial stability.
The cost of publishing the book was paid by those Subscribers willing to invest their money - in the hope that the book sold well and thus get a return on their investment - and the book begins with a Dedication in verse which seeks to explain why the author does not feel it appropriate to dedicate the book to anyone specifically and, instead, wishes it to be to the "Partial Public" who would buy his book.
---
©John Lapraik
http://www.lapraik.com